What exactly does it mean to aim for regular, slowly increasing exercise levels?
"Regular" means that your physical activity over time should look more like the graph on the right, and less like the graph on the left.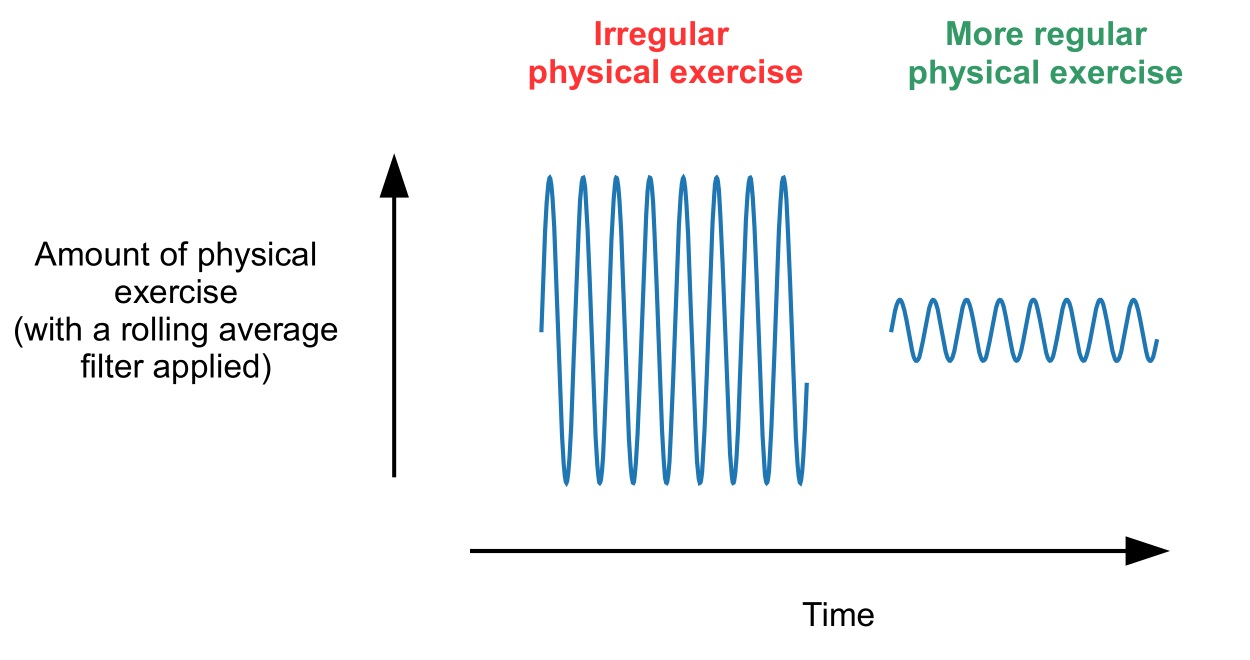 "Slowly increasing" means that your physical activity should look something like the graph in the middle.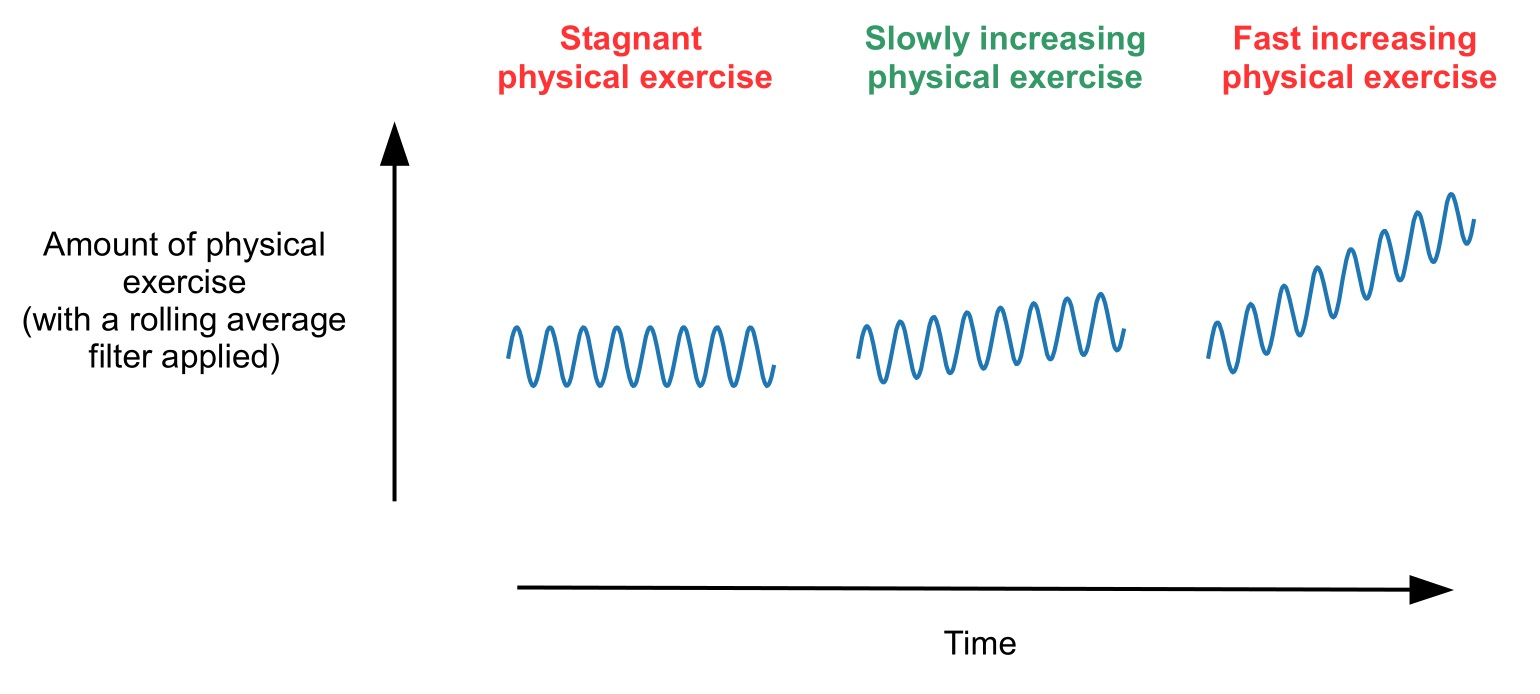 At the same time, you should most often also aim for either stagnant or if possible slowly decreasing pain levels (if your pain can decrease faster, then that's obviously even better; however, that's often not possible once the pain has become chronic).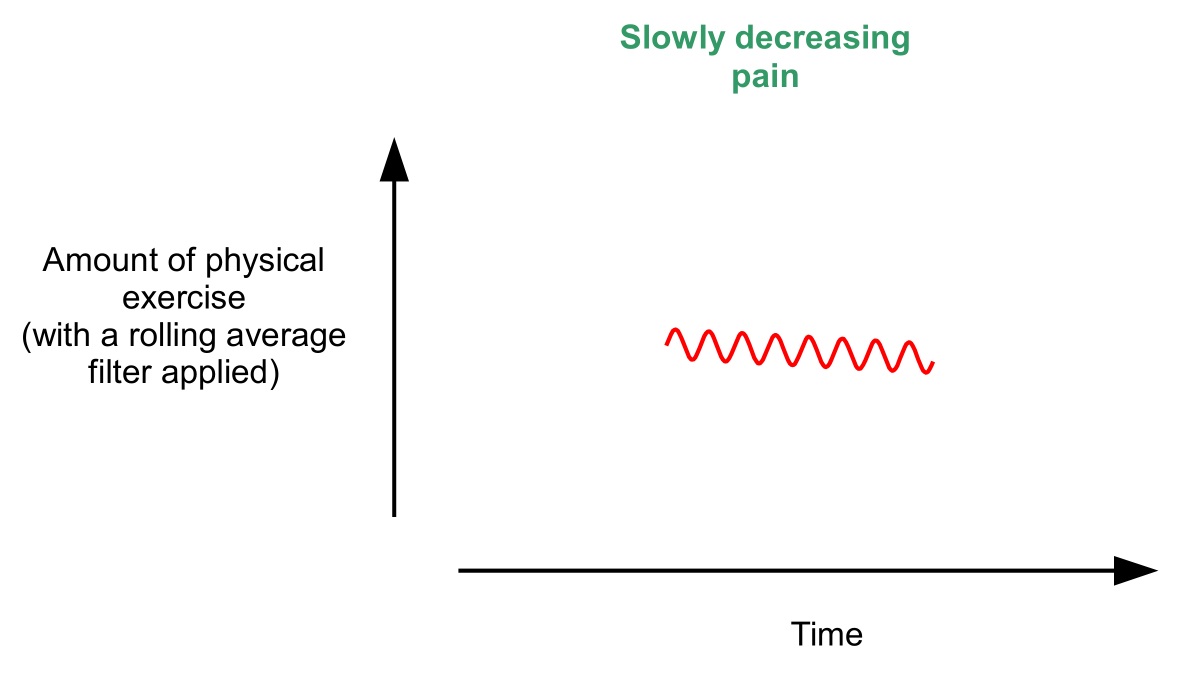 To summarize, your graph should most often look something like this: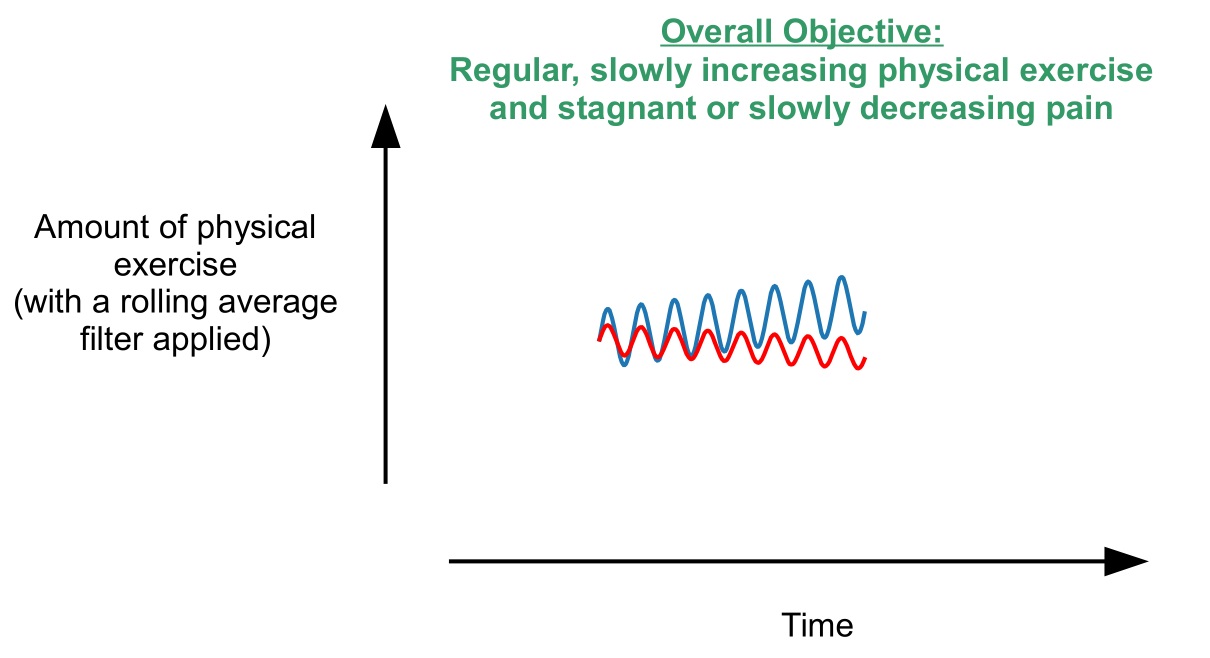 However, as you may have noticed on the graphs above, the scale of the axes have not been specified. Furthermore, we haven't specified the window of the filter we chose. This is because we currently do not know how fast your physical exercise can increase and how much regularity is necessary to achieve good results. Also, this will most likely vary from one person to the other. With the research being conducted through MyAIGuide, we hope to someday be able to answer these questions. For now, it will be up to you to figure out through trial and error what works for you: with MyAIGuide, you now have the ability to quantify and visualize the choices you make, and potentially make better (or at least more informed) decisions.